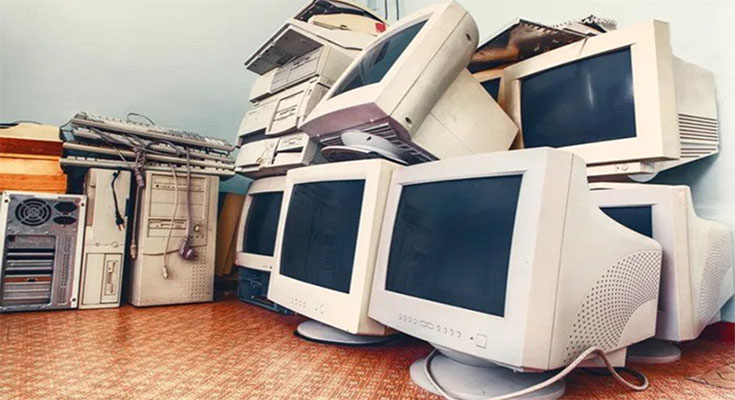 Whether you are preparing to move or just doing some spring cleaning, you most likely have a stash of old computers, cell phones, and other electronics that you are unsure how to handle. Here are some ideas for using or disposing of your unused electronic devices.
Recycle Your Electronics
Due to the nature of pieces of technology, most old electronic products shouldn't just be thrown in the trash. Many recycling companies specialize in e scrap and know how to safely recycle your old devices in a more environmentally friendly way. Depending on what you bring to the recycler, your items may be refurbished or recycled. Many recyclers will also make sure to wipe any data on your device before it is destroyed, so be sure to inquire about that if you don't want to do it yourself.
Consider Ways to Re-Use Devices
Sometimes, an unused piece of technology is sitting around because it just needs a new part or because you upgraded to a newer model. You could consider fixing up older models so that you can continue to use them, or you could donate them to be repurposed by someone else. If you are looking for ways to re-use electronic components, there are many options for creating quirky art or turning your old desktop into a planter or aquarium. Alternately, with a bit of learning, you could take useable parts to build a new computer if you have the desire to do so.
Sell Older Models for Some Extra Cash
Are you just looking to offload your old technology while earning a few bucks? You can post it for sale on the internet or your local neighborhood page, or some recycling companies will buy specific technological devices that they believe they can re-sell. Not every dusty old computer or …
What to Do With Your Old Electronics

Read More