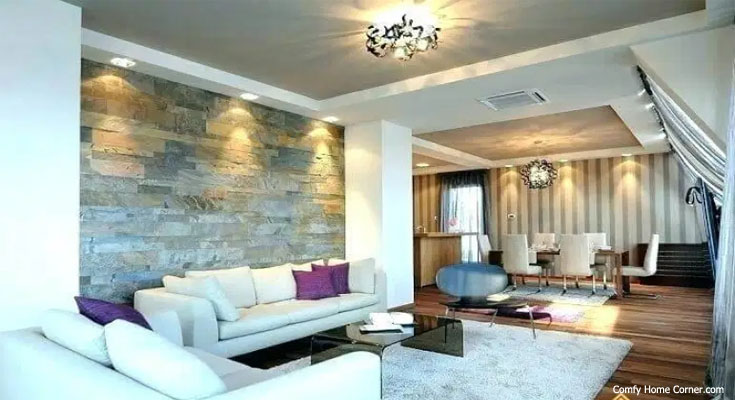 The inspired modern home can be a breeze to decorate with the right starting point, but putting together the puzzle of lighting can be an entirely different story. Nothing is more stressful than planning the perfect space, only to become stumped when it comes to lighting. It may not seem that important, but a simple fixture can make or break the atmosphere of your favorite area.
Indirect Lighting
There are two major types of indirect lighting: hanging fixtures and those that are obscured from view. Hanging fixtures typically have a cover that reflects the majority of the light toward the ceiling – often making space below seem somewhat dark and gloomy.
To pull off that great modern home touch, consider installing obscured recessed lighting. This type of fixture is generally hidden behind molding and casts a great atmospheric glow over ceilings or walls. Indirect lighting must be combined with direct lighting in important workspaces but can function stand-alone in an intimate area like a bedroom or bath.
Recessed Lighting
Once limited exclusively to kitchens, recessed lighting has made a major comeback in the realm of modern home design. This type of illumination can get expensive as it involves extensive preparation and installation – but the finished product is well worth the effort. This style is valued in contemporary design for its un-obstructive look. Recessed lighting will allow your decor scheme to speak for itself!
Pendant Lighting
Very few hanging light fixtures match the elegance or modern feel of an attractive pendant. Pendant fixtures can be found to support any type of bulb, allowing homeowners to customize the amount of light output without sacrificing any style. Use a sheer shade for ambient lighting, but go with an opaque choice for workspaces that require dedicated luminance.
Chandeliers
There are so many types …
Types of Lighting for a Modern Home

Read More