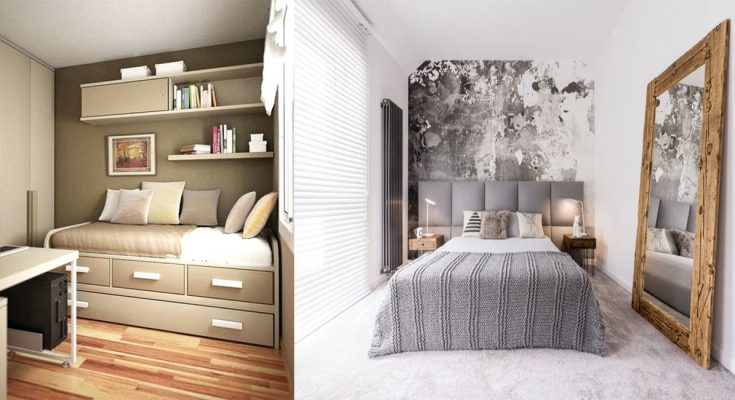 A lot of modern three-bed houses tend to follow the pattern of a master bedroom, another room that's a similar size to the master bedroom, and then a dinky room for the third bedroom. If you do plan on using the smaller room as a bedroom there are ways you can save space and turn a small room into a stylish, efficient, and modern-looking bedroom.
The key to maximizing space in a small bedroom is to make clever use of storage space so you avoid clutter – a disorderly room can create an unrelaxing atmosphere, and you want your room to be as peaceful and serene as possible. How you distribute your space is what matters most in a small bedroom so make sure you take the time to plan all of your space-saving ideas properly. A good way to find out the best ways to maximize space is to use interior design software such as bedroom design software to plan out all aspects of your room and decipher which pieces of furniture look best where and how they save the most space. Computer-aided design (CAD) software will create your room to its exact dimensions and will allow you to play around with and rearrange furniture until you are happy with the amount of space you have. The best thing about this software is that it's easy and quick to use and instead of hauling furniture about a room until it looks right, you can do all of it with a simple click of the house, and view your plan in all sorts of different angles until you get it just right.
So how can you maximize space in your bedroom?
Innovative Storage
Put your thinking cap on and think of ways you can create clever storage spaces to help …
Space-Saving Ideas For Small Bedrooms

Read More